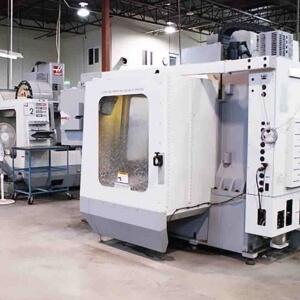 In this age where CNC machining in Toronto has taken over the machining industry, all sorts of precision work can be achieved easily and at reasonable prices. Industrial and manufacturing businesses have benefited greatly from this, thanks to the expertise and careful work done by machinists.
Here are just some of the ways that CNC machining in Toronto has revolutionized the machining industry:
Custom Designs Processed with the Best Standards Possible
One of the key benefits of CNC machining is that custom designs can now be mass produced with ultimate precision. If you need special parts made in bulk, CNC machines have the capability of producing and replicating your custom designs en masse, ensuring that each piece is perfectly calibrated to your blueprints and without any faults.
Combining New and Tested Technologies
The biggest benefit of highly experienced machine shops like RWD Tool & Machine is that we possess the expertise to combine CNC machining with conventional machining. With decades of experience to hone their skills, our machinists are able to combine both technologies to produce unique and well-crafted parts for our customers. This combination of new and tested technologies create a synergy that allows us to deliver quality consistently.
Parts Guaranteed to Work and Strictly Quality-Controlled
CNC machining is incredibly dependable, thanks to its streamlined and standardized process. Every part and component will work as the client intends it thanks to the absolute consistency afforded by CNC machines. At RWD Tool & Machine, we have strict quality control guidelines that go above and beyond to guarantee satisfactory results.
At RWD Tool & Machine, we bring a human touch to all our work. Whether we are providing CNC machining in Toronto, conventional machining services, or a combination of both, our careful oversight over everything we do results in efficient and consistent component production. We constantly evolve our practices and ensure our machinists have an updated set of skills. If you have yet to find a dependable machining company, you can count on us at RWD Tool & Machine. Contact us today!