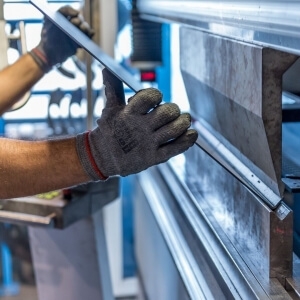 Custom machining services can do much more than generic, simple, mass production-oriented machining when it comes to manufacturing components for your new products. This is mainly due to extensive customization that offers a wide range of possibilities, exceptional quality, and exclusive craftsmanship that greatly boost your brand reputation. Thus, it has become an integral part of many modern machine shops that are geared towards quality. These 3 applications of custom machining will further prove their worth in the market.
Here are 3 great uses for custom machining services.
​Manufacture Components for Vintage and Obsolete Equipment
Older machines have their respective perks, such as simple outfitting capabilities and repairs. Unfortunately, the manufacturer's support for such equipment has dropped in the last decade. Fortunately, with custom machining, you can acquire some spare parts that are perfectly suited for the old machines. The technicians in a machine shop produce these by reverse-engineering the obsolete equipment and then re-assembling them, a task that takes extreme skill.
Opt For Custom Prototype Threading
Vintage equipment and world-class products are known for their uniqueness, which also translates to a lack of available components in the market, especially when it comes to threads. Fortunately, with the aid of custom machining services, businesses are offered a great, durable solution for their unique problems with the help of prototypes. Prototypes can have custom threading options to save space and can further add strength and durability to their products. While prototyping works exceptionally well for newer machines, custom machinists can also create new threading entrances for older machines.
Design Materials for Special Fittings
Custom product designs can vary not only in design but also in the type of materials used, as they generally serve a very specific purpose. For example, you might use an iron cast component for your typical mass-produced product. Alternatively, you can have custom products that are made from better quality materials such as stainless steel and other strong materials to make the same component.
Thus, it is evident that custom machining is a wonderful alternative for businesses that require quality equipment.
You can always count on us at RWD Tool and Machine to provide you with the best machining and metal fabrication services for your unique needs. Contact us today to learn more.