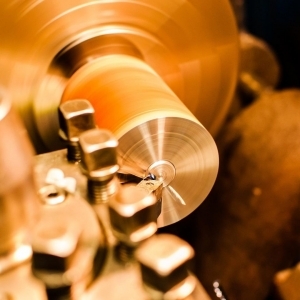 Computer numeric controlled (CNC) machines are efficient equipment that is capable of taking any manufacturer's operations to the next level, making them a staple in most modern machine shops. Unfortunately, high-quality CNC machine parts are still subject to eventual wear and tear, greatly affecting their overall performance.
3 parts that require regular servicing
Beds
The CNC machine bed makes the main base of the machine and can carry enormous loads, especially if they are manufactured by reputable companies. However, some parts and fittings can loosen due to consistent, high-intensity usage, constant vibrations, and other factors. Moreover, without beds, CNC machines cannot perform lathe functions because it will limit the tool turret's travel path. Hence, it's paramount to examine and replace it if needed.
Headstocks
All CNC machines have a headstock that houses the tool turret's main motor and operators will use the headstock to fit the workpiece securely. However, like the lathe bed, headstocks can also become worn out because of high-intensity work, vibrations, and simple component damage after prolonged usage. Thus, make sure to regularly inspect them as well.
Tailstocks
These components provide an extra grip against the workpiece, enabling the CNC machine to perform other operations, such as knurling and threading. Like the other main pieces handling workload with significant weight and handling intense force, tailstocks might also face performance troubles due to ageing. Fortunately, realigning, repairing, or replacing its faulty components can restore its capabilities.
Thus, by constantly scheduling servicing and maintenance as well as stocking up on spares, you can keep your CNC machines up and running, thereby limiting downtime in case of a sudden repair.
If you have yet to find a quality machine shop in Toronto, you can always count on us at RWD Tool & Machine for all your needs. Considered one of the best machine shops in the area, our state-of-the-art-equipment is geared to handle even the most complex design specifications. Contact us today to learn more about everything that we can do for you.