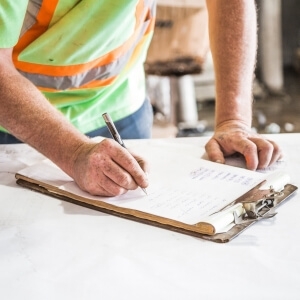 Are you looking to develop a long-term partnership with a quality machine shop in Toronto? Sorting the good from the bad may appear to be a cumbersome task – as it may feel as though the options are seemingly endless.
But ultimately, when it comes to selecting a shop for their metal fabrication and laser cutting services, you'll want to ensure they are fully capable of meeting your needs on a reliable basis. Today we'll discuss a few key factors to consider when selecting a quality machine shop in Toronto.
Quality and Reliability as Essential
This one might seem like a no-brainer, but it's worth stressing that when selecting a reputable machine shop, quality and reliability are of the utmost importance. Quality work yields quality outcomes – especially when it comes to servicing the needs of your clients. Machine shops that are committed to hard deadlines are reliable, which is important when considering the scope of your own schedule and project timelines.
Assessing Machining Capabilities
Some machine shops may only offer quality work in one area of expertise, but may not be able to meet your unique project needs. It's important to consult with different machine shops to see whether or not they are capable of meeting your project demands. This is essential when looking to develop long-term partnerships, as you'll want to ensure long-term project needs will be able to be met going forward.
Continued Innovation and Improvement
If you know that your project needs are going to expand in the future – it's worth asking prospective machine shops you're looking to partner with, whether or not they are capable of growing with your needs. If a shop already offers the necessary capabilities to accommodate those needs, then you won't have to worry about switching shops in the future. Machine shops that are continuously adopting new infrastructure and machines to meet more diverse project needs are worth looking into for developing long-term partnerships.
RWD Tool & Machine is Your Go-To Machine Shop in Toronto
RWD Tool & Machine has built a reputation of quality, reliability, increased capability, and innovation over the past few decades when it comes to delivering metal fabrication and laser cutting services. We take the time to assess your project needs, and meet them as per your unique specifications. We work hard to ensure a higher standard of excellence when it comes to project outcomes and customer service. To learn more about how we can help you bring your project to life, call us today! We'd be happy to help.