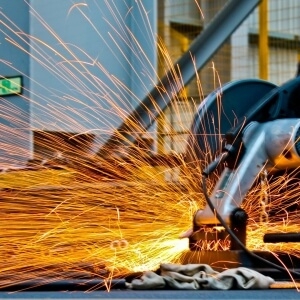 We see new technological advancements in the mechanical industry almost every day. While it is difficult to catch up with the ever-growing trend, modern machine shop owners can certainly do their bit to stay relevant. You can surf the internet for accurate and high-level knowledge regarding how to run a machine shop.
The Internet can help you learn various frameworks, outlines, processes, standards, statistics and data needed to set up a new shop. In this blog, we suggest a few pointers that you can follow while setting up your modern machine shop.
Important Pointers For New Modern Machine Shop Owners
​Learn from competitors and peers:

One of the most important steps before setting up your shop is to collect as much information as possible. While the internet can help you understand the basics and provide preliminary data, it cannot be matched with first-hand information. As beginners, you must always observe and learn from your competitors. Another ideal method is to talk to peers and learn from their experience as beginners. You can also build a strong peer-to-peer bond which will help both parties in the long run.
Hire skilled employees:

Skilled employees are the backbones of any business and hiring them will help you build a strong reputation among the clients. Make sure you hire employees who are specialized in the services that you provide.
Don't compromise on the quality of machinery:

The startup cost is something that bothers many shop owners. Hence, they often prefer used machinery over brand-new ones to curb the startup cost. While it is alright to opt for pre-owned cutting tools, welding machines, etc., some equipment like CNC machining, and laser cutters are better if new. The whole purpose of these modern machines is to provide precision and only brand-new machinery from a trusted provider can give you that.
RWD Tool & Machine Ltd. is a well-reputed modern machine shop that serves a large client base. Speak to us for all sorts of metal fabrication works.