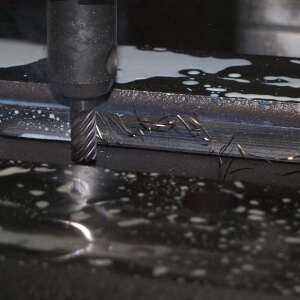 Since the invention of the Ford-T model in the early 20th century, the automotive sector has evolved leaps and bounds in the subsequent decades. Now, with the advent of CNC as well as precision machining and fabrication, the new vehicles that are being rolled out have innumerable advanced and automated features. Thanks to this technology, there has been a significant improvement in part quality, as well as safety. Thus, here's a brief look at the role of precision machining in the automotive sector that led to these positive changes.
Here are 3 uses of precision machining in vehicle manufacturing.
Making Internal Combustion Engine
Basically comprising the engine block, intake manifold and cylinder, the combustion engine is the heart of a vehicle. Hence, it is supposed to work with maximum efficiency while not compromising on safety. Made of cast aluminium alloys, manufacturers used to struggle with engine design as not many materials were compatible with traditional machining practices.
However, with the advent of precision machining, not only has the accuracy improved due to automation, but the process is also highly adaptable in terms of working with different materials. Moreover, manufacturers can also easily implement new prototypes to the engine, helping vehicles become more efficient.
Making Gearboxes
To transmit the power generated from the engine to the wheels, all vehicles require a sturdy transmission, at the heart of which lies the gearbox. Used to alter torque and speed as required, modern gearboxes are compact and highly complex in design. Thus, it has very low tolerances during manufacturing. Thus, it is impractical to make them with processes like hobbing.
Fortunately, with the aid of precision machining and fabrication, the accuracy of the machined parts is undisputed. Hence, gearboxes can now be made with great speed and these parts can function efficiently for a long time without wear and tear.
Customizing Vintage Parts
Vintage muscle cars and vehicles are still quite popular among automotive connoisseurs. However, there is a major problem when it comes to procuring them. Many parts of the vehicle such as exhaust, transmission or the engine require a change, but the actual parts are no longer manufactured.
In comes precision machining, which allows manufacturers to reverse engineer these components using 3D CAD modelling. Once the design has been perfected, then the parts can be easily created with the help of an advanced CNC machining system. Thus, what was once an impossible task is now a simple customization job.
If you have yet to find a quality modern machine shop in Toronto, you can always count on us at RWD Tool & Machine for all your needs. Considered one of the best in the area, our state-of-the-art-equipment is geared to handle even the most complex design specifications, thus custom machining is one of our core strengths. Contact us today to learn more about everything that we can do for you.