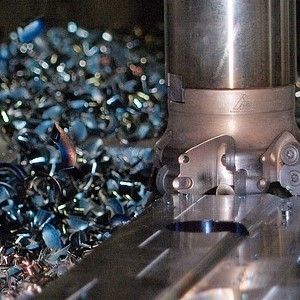 CNC machining is all about two key concepts, the precision of producing the identical pieces each time and the sheer quantity of pieces produced rapidly. Consistency and efficiency make up the rationale of competitiveness when it comes to CNC machining. If you're looking for a small or large production run of consistent quality manufactured machine parts, a machining shop in Toronto is your best choice.
The right machining shop in Toronto can make the world of a difference!
Creating custom machine parts using CNC machines offers better control and precision. In fact, CNC machines are being used to create parts for a variety of industries. The unique software CNC machines use offer a great edge over other competitors. Thus, finding a machining shop in Toronto that stands above the rest is needed when you want your machine parts to have an edge over your competitors.
Here are 3 qualities of a great machining shop in Toronto:
Efficiency: Computers are a major component in CNC machining, allowing for production speeds to be increased with the quality of manufacturing staying consistent. In addition, there are fewer complications during production since there is no room for human error when using computers.
Quality Assurance: Ensuring technicians are highly skilled and experienced in handling any complex and customized or simple and conventional machining projects. Accuracy, efficiency, and durability of products are always the top priority.
Communication: Communicating is always key in any industry, especially between a business and customer. Offering transparency to any potential clients through explaining what machinery is being offered and what materials they are able to work with is important.
Our machining shop in Toronto, has been in the business of fabricating metal parts for the past 30 years. R.W.D. Tool & Machine takes pride in our values of accuracy, efficiency, and dedication to the production of the top quality metal products. Don't hesitate to call or send us an email to learn more about our services!