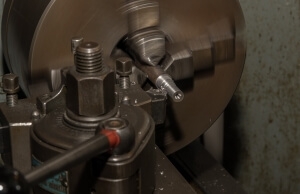 Heavy industries use high-torque mechanical equipment for processing workpieces. In addition, they use state-of-the-art machinery that requires extensive maintenance to ensure consistent performance.
For most, it can be difficult and/or expensive to find spare or replacement parts, especially if you have to import it from the manufacturer.
Those in such a predicament are best served in seeking a reliable and exceptional machine shop in Toronto who can save you from a litany of trouble with the following services.
Custom Parts Manufacturing
It is not uncommon for cutting-edge machinery to improve your production goals by 100%; a feat that is only possible with equipment reaching their true operational workload. Unfortunately, if implemented poorly this can lead to accelerated wear and tear. A reputable machine shop in Toronto that manufactures custom parts will ensure you have items that not only fit perfectly but also guarantee uniform performance during operations.
Advanced CNC Machining
Assembly lines require a hefty number of parts and fittings to meet production goals, all while ensuring enough is stocked in inventory to boost operations when called for. A machine shop in Toronto can handle the backend supplementation of parts and fittings through CNC machining equipment. This is an invaluable service for automakers and equipment manufacturers that are reliant on a huge order of parts and fittings with matched, simple designs.
Long-Term Oriented Parts and Fittings
Companies such as RWD Tool & Machine only have the best for their clients in mind. Fabricating custom parts and fittings requires careful consideration of every design detail, part functionality, material longevity, and other small details that help improve the overall productivity of your machines. While more time investment may be required, machine parts and fittings designed with long-term solutions in mind scale non-linearly with the maximum output potential from your equipment.
Work With The Finest Machinists in Toronto
RWD Tool & Machining has been providing leading businesses in Toronto with the best custom parts and fittings since 1978. With our advanced workpiece processing equipment and logistical capabilities, we guarantee exceptional results in every project. Learn more about everything we can do for you by contacting us today!