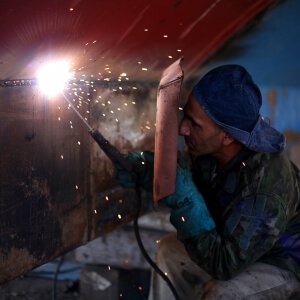 When it comes to fabricating quality products, RWD Tool has been the number one go-to machine shop in Toronto. Our experience when it comes to expertly navigating through parts assembly, and precision-based CNC machining services are what set us apart from competitors.
Big parts assembly can be a troublesome task depending on size and scope for many machine shops in Toronto. Luckily, both our facility and experience allow us to expertly assemble machine parts without hassle.
That being said, we think it's worth mentioning 4 concerns your average machine shop in Toronto might have when it comes to big parts assembly. They are as follows:
Large Equipment, Machines, and Fixtures
Large metal parts will need to be fabricated using large (and expensive) equipment such as boring mills. Certain shops will be able to handle larger projects based strictly on the equipment they have and having the right people who are experienced enough for the job, so doing your research can save you time and effort in the long run.
Room Capacity
Part of having the infrastructure to get the job done also includes having the space for the equipment meant to process larger work pieces. This is a caveat for small machine shops in Toronto that simply don't have the space to compensate working on larger projects.
Materials Handling
The process of actually moving the components involved in big parts assembly also requires a certain degree of experience and skill. Assembling large and often heavy parts just isn't feasible in certain shops based on the concerns posed above, or just not having the experience necessary to complete a large-scale assembly project.
The Difference an Experienced Machine Shop in Toronto Makes
Either way, when it comes to providing quality parts assembly work, RWD Tool is your go-to for reliable service every time. Our facility, equipment, and team of skilled professionals are fully capable of effectively working on parts fabrication and assembly projects regardless of size and scope. Call us today for your next project – we'd be happy to help!