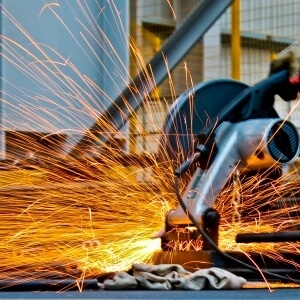 Machining in Toronto has grown tremendously over the years, from small family-run shops now to sprawling facilities stacked with the latest technology. At RWD Tool and Machine, we come from a proud tradition of machining in Toronto and want to bring that individualized, personal feel of smaller shops to our larger, technologically advanced facilities.
A lot of what we are able to do today in machining comes from decades of innovation in the industry.
Precision is being improved on more and more, allowing machine shops to produce more exact specifications. Our machinists on the floor have spoken to us and told us about three main developments that have dramatically improved their work and process:
Increased adoption of new technologies
A lot of go-to machines are being replaced by newer machines with greater capabilities. Improvements have thus been made towards cutting, application of special coatings, and honing of the edges.
In addition, shops are also using newer tool options in driving turn mills that are engineered for more efficient removal of material. This is done by optimizing cutting force chip load, machine acceleration, as well as engagement angle.
Improved process development
The most complex parts that call for custom machining in Toronto are a great test, but one that our machinists are keen on tackling – they love a good challenge!
Learning how to more efficiently utilize the production processes of a machine may bring great savings. As experienced machinists, part of their expertise comes from knowing the best strategy of using a particular machine to achieve optimal results, potentially helping to eliminate the need for another setup and machine.
Uncompromising quality assurance
No matter how valuable these other two improvements are, the most important step still comes at the end, during quality inspection. Over the years, we have improved techniques and standards for quality inspection, ensuring that our custom pieces meet not only all of the customer's specifications, but also all the standards for functionality and safety.
We look forward to the introduction of more advanced inspection technologies, to help us continue providing the best products to customers!