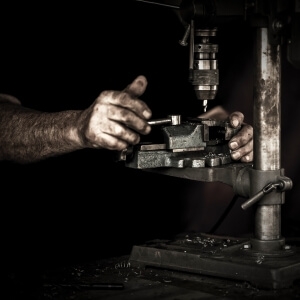 When it comes to the processes and services performed by a machining shop in Toronto, there are so many aspects involved – everything from the science behind each type of material to the best computer programming software, it can really be a world of confusion. However, paying attention to these things can make a big difference in producing parts that are of high-quality and extreme precision.
With that said, here are the three small but significant things that can create a major impact on the machining process and its results:
Keep The Machine Happy
The heavy duty and sturdy machinery that we house in our machining shop in Toronto are the backbone of our business. If all of them were to suffer damages, operations have to stop. This is why removing and cleaning off the chips out of the machine is very crucial to make sure things go smoothly. Piled chips may cause early wear and tear of the components of the machine and imprecise work.
Know Your Machine
Knowing the limitations of your equipment in regards to processing different materials and tools will lead to making more accurate cuts. With skill and experience, a good technician will know just how much to push a machine's limits, which can lead to a better understanding of the machine and its capabilities.
Choose The Right Cutters
In order to make quality parts, the machinist has to use the right cutters for the specific material and cut to be made. Every cutter has its own capabilities, is made from different alloys, and even has many various coatings. All these can affect the result of the cut.
At RWD Tool & Machine, we make sure every machinist and technician in our machining shop in Toronto is well-versed with how each cutting machine works for more precise cuts. Their knowledge of the machinery and their processes is what drives our shop, ensuring we always deliver quality results to valued customers.