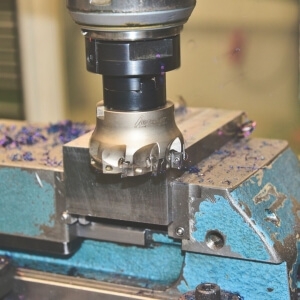 When it comes to machining parts with close tolerance finishes and exceptional quality, precision machining and fabrication is the most-trusted method of manufacturing. Even the most complex designs and schematics can be executed using this technology. However, it can also be quite expensive when compared to traditional manufacturing practices. To reduce the cost of production, it's vital to optimize the initial design.
3 such design optimization tips for precision machining and fabrication
Reconsider Deep Cavities
Precision machining typically uses cutting tools such as endmills that have a limited cutting depth. Generally, they can only cut as deep as thrice their diameter. Hence, to prevent additional spending, try to limit the depth of the cavities in your design and only go for deeper holes if absolutely necessary, for they can be machined as per exact specifications, but would require special equipment.
Limit The Thinness Of The Walls
To ease the machining process, it's advised to focus on the thickness of the walls of the CNC parts. Make sure that they are no thinner than 0.8mm if you are machining a metal part because any material whose thickness is less than this would cause unnecessary machine vibrations, also known as chatter. This would ultimately lead to an increase in machining time and therefore shoot up the production cost.
Breakdown Complex Parts
Precision machining and fabrication are mainly used for manufacturing complex parts. But the truth is that if the workpiece is one single complex part, then it will be much harder to machine, thereby driving up the production cost. This is especially true for CNC parts with deep pockets. Conversely, consider splitting up the complex part into many different, easily machinable parts, that can be eventually assembled together to create the final product.
Thus, if you try and incorporate these 3 practices in your design, you are guaranteed to drive down your production expenses without compromising on product quality.
You can always count on us at RWD Tool & Machine to provide you with the best metal fabrication services and machining outputs for all your needs. Our modern machine shop serves a diverse clientele from Toronto, Vaughan and even across Canada. Contact us today to learn more about everything we can do for you.