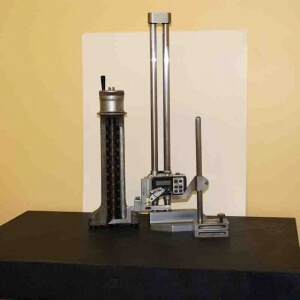 For many decades, multiple businesses around the world have benefitted from the invention and application of computer numeric control (CNC) technology and its impact on machining services today. If you are looking for a machining shop in Toronto that offers this type of service, you are on the right track. Most importantly, there are 3 major traits you must consider when choosing the right company to partner with.
R.W.D. Tool & Machine Ltd. is the best choice for a machining shop in Toronto, and we are dedicated to meeting the unique needs of your business or project.
Proven experience
For any kind of machining services, experience is crucial and more so in the case of CNC machining, as it would be better if you partner with a team that has first-hand experience with the latest equipment. A necessary goal is to look for a shop that has both the knowledge and corresponding practical experience required to create the parts your business or project needs. The team must be competent enough to use the CNC technology, while backed with a track record of reputable service for projects they have done with other customers.
Offers great machining capabilities
One thing to remember about custom machining is its demand for the use of various machines to deliver notable results. In particular, CNC machining requires more than one kind of equipment and involves distinct types. These include lasers, grinders, lathes, mills, routers, and more. If you need a certain component in the present, it would be ideal to depend on your partner shop for different parts later on.
Excellent customer service and support
If you are a business owner, you are very much aware of the importance surrounding excellent customer care. When searching for a machining shop in Toronto or Vaughan for the CNC machine parts you need, never miss assessing the level of customer service and support they provide. A professional team will be glad to answer any of your questions and to help you achieve the results you want.