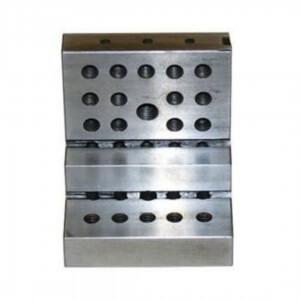 With the advent of technology, CNC machines have become very popular. Industries that depend on the manufacturers of CNC machine parts in Toronto can enjoy a competitive advantage due to the quality of the end-products delivered to them. Firstly, the manufacturers use advanced technology to align cutting, lathing, milling, and other processes with undeniable accuracy. This also helps save time and money. Here are five great benefits of using services that manufacture CNC machine parts in Toronto.
Benefits of manufacturing CNC machine parts using custom machining
Consistent Product Quality
Brands retain client confidence by ensuring their product quality stays consistent in function, appearance, and dependability. Any variation can yield negative results for a particular product line. With the help of high-quality services that manufacture CNC machine parts in Toronto, you can always get highly consistent results in every project.
Undeniable Accuracy
Computer-numeric-controlled (CNC) technologies have taken the mechanical and manufacturing industries by storm. Calculated positioning and digital integration allow CNC-dependent fabricators, such as RWD Tool & Machine, to deliver the most accurate cuts with any tool.
Unbeatable Production Speed
All CNC manufacturing processes are automatic. Professionals with a full understanding of their CNC tool's capacity can input the desired settings and allow it to mass-produce parts and components with ease. Some manufacturers even leave their machines running all night with a skeleton crew, allowing clients to achieve optimal project results with on-time deliveries.
Cost-Efficiency
Using one operator for multiple CNC machines allows manufacturers and fabricators to have cost-effective operations. Traditional manufacturing often requires one professional per machine. With CNC machines, you can get the most accurate results without the added expense.
Work With The Best CNC Machining Team in Toronto
RWD Tool & Machine is known to provide the best CNC machining services in Toronto. Contact us today to learn more about all our services!