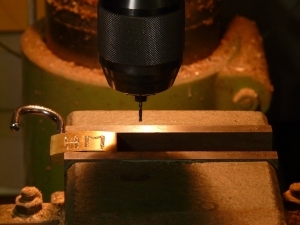 We are known for our remarkable parts assembly as well as excellent CNC machining quality across Toronto. We employ so many professionals who are highly skilled when it comes to CNC machining in Toronto. We provide you with superior machine parts whether these are produced by CNC machining, conventional machining or precision or custom machining.
We cater to all your CNC machining needs such as cutting, lathing, milling, grinding, drilling and welding.
We provide you with the best precision machining in the GTA. Our workers spend up to 30,000 hours every year in order to make sure that we give you the best machining and assembly parts in Toronto.
What Are Four Concerns or Complications Regarding Big Parts Assembly in Toronto?
We have shown our expertise in building assemblies, testing as well as preparing the final assembly for shipment to the customer. We have shown utmost dedication in making sure that all our customers can get all the parts that they need.
Meanwhile, here are some concerns about big parts assembly in Toronto.
Large CNC Machines and Fixtures – If there are large metal parts, then only large CNC machines can process them. It is therefore not easy to purchase machines such as horizontal boring mills, gantry mills and other large equipment. It will not be easy looking for suppliers that sell these machines. Moreover, boring mills require the appropriate assemble of its fixtures in order to make sure that the stages are correct and the spindle clearance is evident.
Real Estate Requirements – Another problem with large parts assembly in Toronto is the amount of real estate needed for its operations. Naturally, huge space is needed for all operations especially for the storage of raw materials and assembly and testing. Moreover, real estate can cost a lot, thus there may be problems of financial scarcity early on.
Operating Capital and Costs – Another big problem with this is the one who will fund all these things. After all, no customer would want to hear that a contract manufacturer has financial issues and so cannot obtain the needed materials.
Handling of Materials – Another big problem here is that it would be hard to move the big parts and the fork trucks in the shop. Would it be easy for the equipment to be moved to the assembly and packaging? These are questions that need to be known beforehand.
Some Final Reminders
Our precision machining results are the best in the GTA. We provide top of the line parts assembly in Toronto. No matter where you have had your previous machining job, we guarantee your satisfaction. Give us a call anytime and we will talk about your concerns.