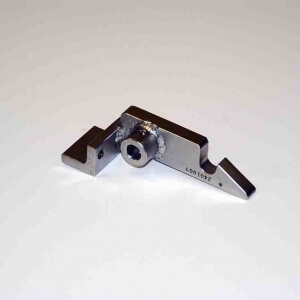 Services for custom machining in Toronto depend heavily on computer numerical-controlled (CNC) machines as well as tried and true conventional methods. These advanced machining tools use a coded, numeric set of parameters to produce the most complex parts and component designs possible.
Here are four compelling reasons why you should acquire services for custom machining in Toronto.
High Accuracy and Precision
With custom machining in Toronto, you won't have to worry about human error. The machinists carefully work with your manufacturing specifications, using conventional and CNC machining to achieve high accuracy. With advanced machines at the helm, they can produce work that is near perfect and you can be confident in the final results.
Small or Large Production Volumes are Possible
Most services for custom machining in Toronto can provide you with small or large batch manufacturing services for parts and components. Furthermore, these manufacturing processes are repeatable and you will be able to continually order more components. With dedicated machinists and CNC machines, you'll always receive high-quality results.
Earlier Deadlines and Delivery Dates
Custom machining speeds up procedures, and CNC machines can be left to run for more than 24 hours daily, keeping productivity high. In doing so, they can cut short deadlines and delivery dates. In some cases, they can inform you about the possibility of delivering a few days earlier than the scheduled deadline.
High-Quality Outputs All the Time
Reliable computer and number-controlled machines require regular maintenance. Reputable machining companies, such as RWD Tool & Machine, ensure their machines yield exceptional results through regular calibration, adjustments, and other maintenance work.
It's Easy to Find a Dependable CNC Machinist near You
You can trust us at RWD Tool & Machine to provide you with the best solutions for your machining needs. Contact us today to learn more about everything that we can accomplish for you.