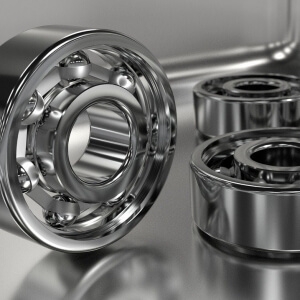 Heavy-duty equipment is essential for almost every fabricator and manufacturer, meaning they need to outsource services that help them maintain and care for their machines. High-quality machines only thrive if their operators provide adequate support, such as making sure it is fitted with all the best parts and accessories. For this reason, many industrial businesses find it important to establish a close partnership with machines shops in Toronto, so that they can have easy access to quality parts all-year round.
Here are some of the ways a machine shop can benefit your business:
Affordable Replacement Parts
A machine shop in Toronto can reverse engineer your machine's blueprint. Then, their professional engineers can design the missing or damaged parts from scratch. It can be quite expensive to import replacement parts from abroad. With machine shops, you have an alternative that helps your machine work in the best way possible for less than the actual cost.
Retrofitting Obsolete, Unsupported Machines
A good machine shop in Toronto can retrofit an old, beyond-support machine. Over time, manufacturers will discontinue support for some equipment you might still be using. When this happens, a machine shop can study your device's architecture, manufacture replacement parts, and have their technicians install these parts and maintain its functionality.
Understand the Full Architecture of Your Existing Equipment
If your manufacturer cannot provide technicians to help you with equipment maintenance and troubleshooting for any reason, you can use machine shop professionals to map out your device's full architecture. In doing so, they can help you plan for maintenance, repairs, and even replacements in the future.
Manufacturing Small, Wholesale Components
Sometimes, your machines get damaged for the smallest reasons, such as a chipped hinge, damaged lock, or enclosure. These small components do not affect the machine's functionality but are essential for it to work 100% effectively. Machine shops can fabricate these small components without you having to order them wholesale from the manufacturer itself.
RWD Tool & Machine has decades of experience, allowing us to fabricate shafts, bushings, inserts, and other machine components. With our state-of-the-art CNC capabilities and a wide variety of services, we're confident in delivering the results you need. Contact us today!