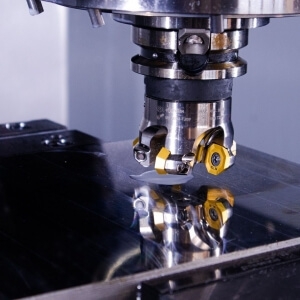 Machine shops provide businesses with services that optimize their workflows and help save time and money in the process. If you're looking for the best machine shop, you should look for the following traits to ensure that you work with the most reliable machinists.
Key Traits Of A Dependable Machine Shop
Skills and efficiency show how invested your professional machinists are in working on your project. Their years of experience depict craftsmanship while they use the latest equipment and machinery that will essentially reflect on your project's end results. At RWD Tool & Machine, our expert machinists have decades of experience who ensure you get the best results for all your project needs.
Transparency
Top-tier machine shops want sustainable relationships with businesses they work with, which means they fully understand the value of transparency about their work capabilities, available equipment, and machining specializations. Transparency refers to providing clients with realistic timelines that work well for both parties.
Maintenance
High-quality machinists understand the value of maintaining their existing equipment. Competitive machine shops always maintain their devices efficiently and follow standard preventive maintenance practices. A trustworthy machine shop will take on your project only if their machines are up to date with the maintenance schedule.
Safety
Lastly, high-quality machine shops follow the best practices, work carefully, and deliver quality products. They never compromise the safety of their employees and provide them with good equipment, protective tools, and practical training to deliver the best and most consistent results for their clients' businesses.
Count On The Best Machine Shop
For all your machining needs in Vaughan, you can count on us at RWD Tool & Machine. Our experience, technical know-how, and sense of urgency are the top reasons why our customers value our services and rely on us to provide them with the best-machined parts.