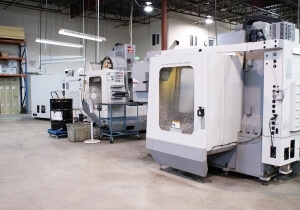 It's fairly simple to find a machine shop in Toronto. You can find one with sufficient services using a single search engine query. However, if you want to find the best ones that can bring your project to the next level, you'll need to find machinists that possess the four following traits.
The Best Machinery To Accommodate All Your Needs
A high-quality machine shop in Toronto understands their employee's top-tier skills and talents require the best equipment that translates them efficiently. The best Toronto machinists possess state-of-the-art technologies for manual and CNC automated machining. For example, RWD Tool & Machine possesses the latest CNC mills, lathes, welders, and others.
More Than Ten Years in the Industry
You can trust a custom machine shop in Toronto with more than a decade of experience working in the industry. Their qualified experience shows their impressive adaptation of solutions into actual, proven, and applicable routines. You can't go wrong with businesses that continue to innovate and develop their services through the years.
Versatile and Adaptable Solutions
Top-notch machinists, such as RWD Tool & Machine, are versatile and adaptable. They have knowledge and skill to handle tasks for a significant number of industries. For example, RWD Tool & Machine has worked with numerous automakers, laboratory equipment manufacturers, electronics makers, and many other businesses in its 40 years of providing quality service.
Focused on Delivering The Best Results in Every Project
Quality and efficiency is the objective of every dependable machine shop. They're not out to make a sale -- they recognise the necessity of long-term partnerships built on trust and quality outputs.
It's Easy to Find a Reliable Machine Shop Near You
RWD Tool & Machine has over 40 years of experience providing top-quality machining solutions for businesses similar to yours. Contact us today to learn more about everything that we can accomplish with you.