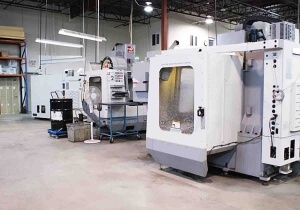 From the use of handheld tools that required manual labour to the use of automatic/semi-automatic equipment, machining and assembly in Toronto has evolved drastically in the past century. With the rapid technological advancements in the machining industry, there is an increasing focus on manufacturing high-quality machined products through a greater emphasis on achieving precision and accuracy.
Here are some of the latest trends that are taking over the machining and assembly industry in 2021:
1. Hiring Machining Services
As the CNC machines are becoming more technology-driven, their purchase prices are also shooting up. Apart from leasing or renting machining equipment, the industry seems to be increasingly dependent on third-party services for machining and assembly in Toronto and other parts of Canada. Hiring machining services seems to be a cost-effective alternative to buying CNC equipment and training operators to use it.
2. AI-Assisted Designs
Ever since the advent of artificial intelligence, many have been expecting an AI-driven system of designing machine parts. The time has finally arrived for AI to have a resounding impact on the way machining is performed in the industry. The primary job of an engineer in a machine shop would be to evaluate the computer-aided designs and choose the one that is perfect for the particular application.
3. Foray into E-Commerce
The ever-growing influence of e-commerce has finally started to make inroads into the machining and assembly industry. From finding the right parts to attracting new clients, manufacturers are going digital to achieve their business goals. There are online portals that can help you connect with sellers and manufacturers of CNC parts to avoid the hassle of physically hunting down the right spare parts. Many manufacturers are now implementing e-commerce options in their business model to easily reach out to potential clients.
4. Shortage of skilled manufacturing crew
There is always a demand to improve the functional complexity of CNC equipment to undertake more complicated tasks. While the industry is relying on CNC machines to work on increasingly intricate applications, there aren't many skilled manufacturers who can develop custom CNC machines to cater to the rising demands of complex CNC functionality.
Read our blog to know more about the market of machining and assembly in Toronto.