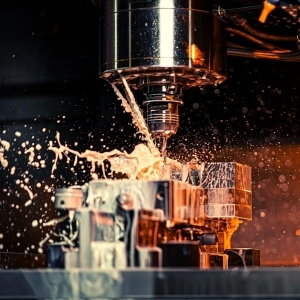 Custom machining services can help convert your blueprint to an actual engineered product. High-quality machining companies have the necessary tools and knowledge to provide you with the best-assembled product prototype. Therefore, any company working on new product models should use custom machining services. Here are four reasons why you should rely on custom machining services in Toronto.
Why depend on custom machining services
​Dependability
CNC machining is a subtractive process. Machinists remove chunks of high-quality raw material to match your blueprints and other specifications. When you work with custom machinists, you will be guaranteed quality parts and fittings that also cater to accuracy.
Precision parts manufacturing
High-quality custom machinists in Toronto invest in technological research. We at RWD Tool & Machine dedicate time to look for the latest industrial tech to provide our clients with the best results for all their projects. We have equipment that can produce large batches of products with extreme precision and consistency.
Affordable solutions
You are likely to invest significant resources when you work with custom machinists. You will be delivered with one-of-a-kind accurate prototypes based on your project brief. You can get everything that you need at a much more affordable rate when you choose to work with local businesses.
Reliable Custom Machinists
When you work with local machinists, you will get to work with highly dependable machinists for all your custom machining needs. You can meet with the company and their team of well-trained and certified professionals who will be able to deliver all your project needs. This will help you support local businesses rather than your projects being outsourced.
Find dependable custom machining services in Toronto
If you are yet to find reliable machinists for custom work in Toronto, you can always count on us at RWD Tool & Machine for all your needs. Contact us today to learn more about our products and services.