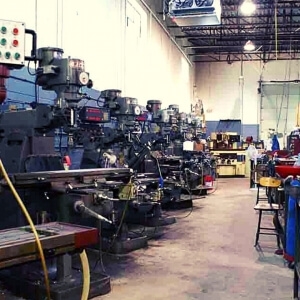 A reliable machining shop in Toronto would offer a great deal of value to its clients, be it for manufacturing or assembly of custom machine parts. They can help save time and money while delivering the best blueprint-to-realization parts, fittings, and other components your products might need. Outsourcing the manufacturing process of parts to machinists such as RWD Tool & Machine comes with its set of benefits.
Why work with a machining shop in Toronto
They offer consistency and accuracy with parts and fittings
Any reliable machining shop in Toronto is likely to have the best and highly knowledgeable machinists. They would have established best practices and operating procedures to guarantee exceptional results for wholesale parts and fittings orders. Plus, all these results would be repeatable and consistent thanks to their experience and tools.
They help save time and resources
Having a department dedicated to production and manufacturing will cost more time and resources. By trusting a machining shop in Toronto, you can focus on design work while leaving the production to expert professionals. Choosing to work with a dependable machinist will help you save time and money.
They have years of industrial experience
A top-notch machine shop gets its reputation through years of experience, by amassing and confirming theoretical knowledge through projects. Their adaptability and consistency can guarantee that you'll always get the desired results for all your projects. If you have doubts, you can always check with their previous clients about their work quality.
They only work with the best machines
Dependable machinists only rely on the best and proven machines available in the market. For example, we at RWD Tool & Machine only use the latest equipment. We do thorough research and ensure that we have machines and tools that are capable of delivering outstanding results.
Work With The Best Machining Team In Toronto
RWD Tool & Machine is known to provide the best machining services in Toronto. Contact us today to learn more about our products and services!