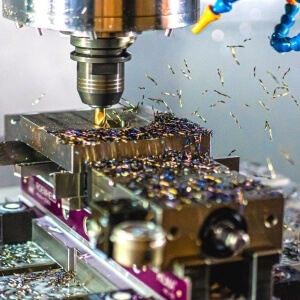 It's possible that you have an in-house team of professional machinists who've helped you accomplish exceptional results in all of your past projects. You may not have needed help from a professional machining shop in Toronto for your previous projects. However, you could need help from one in the future and here are some advantages that you would have by choosing to work with a machining shop.
Why work with a machining shop in Toronto?
The Best Well-Maintained Equipment
If you have trouble with your equipment, you can rely on a machining shop in Toronto to outsource your work. Most reliable machine shops have top-notch facilities and state-of-the-art equipment, which would be useful in delivering the custom needs of your work.
Knowledgeable and Experienced Experts
Professionals behind the machines and logistics in top-tier machining shops often have an experience that spans decades. They put this experience to use when working on your orders. They will vouch for the fact that your project is in good hands while providing the care and attention that your project deserves.
A Unique Perspective
At times, designs and engineering theories may look great on paper but be difficult to execute. In such scenarios, insights from a machine shop would prove invaluable especially if you've been struggling with the technical aspects of your product development.
Guaranteed Top-Notch Results
Professional machine shops know that you're outsourcing some of your work to them. In order to build long-term business partnerships, they will always go above and beyond to provide you with top-tier results for all your needs.
Find A Dependable Machine Shop In Toronto
RWD Tool & Machine has years of experience and extensive knowledge of machining processes. Contact us today to learn more about our products and services.