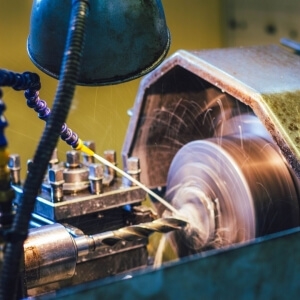 Processes like CNC machining, precision machining, etc. are a part of day-to-day work in the field of metal fabrication. These processes help create cutting-edge tools, equipment, machinery, and end products out of mere raw materials. However, producing precise equipment requires skilled personnel and a full-fledged machine shop.
Browsing through "machine shop near me" on Google would you yield numerous results. However, visiting RWD Tool & Machine Ltd. will provide you with the best assistance for your projects. In this blog, learn why RWD Tool & Machine Ltd. is the best machine shop in GTA.
4 Reasons Why RWD is the Best Machine Shop Near You
Latest technology & equipment:

Our machine shop is capable of undertaking all kinds of projects. Our state-of-the-art technology and equipment assist us in manufacturing and delivering top-quality end products. At RWD Tool & Machine Ltd., we rely on highly precise CNC machining. On the other hand, the use of the latest computer software helps us in planning the project with maximum efficiency.
Skilled labourers:

No latest machinery, technology or software would be useful without a skilled labourer. RWD Tool & Machine Ltd. makes no compromises when it comes to quality. Hence, we boast highly qualified and skilled personnel that match the standards of our high-end machinery and technology.
High safety standards:

RWD Tool & Machine Ltd. considers safety as important as any factor. While we strive to deliver quality products to our customers, we also ensure maximum safety for our employees. This helps us avoid downtime and function at full efficiency.
Reputed customer relationship management:

Apart from understanding your needs and delivering them to you, RWD Tool & Machine Ltd. also promises dedicated attention and immediate solution to your doubts.
Speak to our team today to forge an unmatched relationship that would help you boost your business.