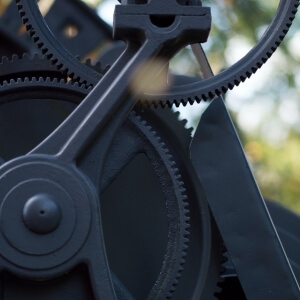 Fabricators of custom CNC machine parts in Toronto are a tremendous investment. Many businesses can attest to the high quality and dependability of customized CNC machine parts suiting their every need. Additionally, CNC machinists can help you with many other manufacturing issues and hiccups you might face, such as these four scenarios.
Enormous Mass Production Orders
Every business goes through an immense "crunch" period with multiple orders requiring immediate, high-quality turnouts. An additional helping hand during these seasons, such as high-quality service for custom CNC machine parts in Toronto, can help address multiple mass production orders, especially if these include a unique and complex design under the hood.
The Best Data From Prototypes
You entrust your product manufacturing process only to your reliable in-house fabrication team. However, your fabricator's prototyping results might lack accuracy due to high work volumes coinciding with your research timeline. Thankfully, services for custom CNC machine parts in Toronto can help you manufacture the best parts and fittings for prototyping, giving you accurate test data consistently.
Spare Parts for Obsolete and Unsupported Equipment
Some small and medium-sized enterprises use a piece of obsolete but necessary equipment to introduce a trademark product or service. This need is common among vintage product manufacturers. Custom CNC machining allows them to have spare parts if the original manufacturer has discontinued support for their equipment.
Relieving Logistical Pressure
Mass production orders can be a logistical nightmare for many businesses.There may be cases where fabricators lack one machine for production due to sudden breakdowns or you have a sudden lack of employees to work with. You can always count on dependable CNC machining specialists in Toronto to pick the slack when needed.
RWD Tool & Machine is Toronto's best custom CNC parts manufacturer. Additionally, we offer a wide range of services certain to deliver the results you need. Contact us today to learn more about how we can create custom solutions for your machining needs!