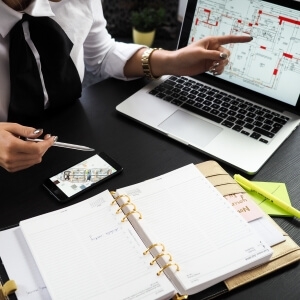 You'll see plenty of ideas that work on paper but will feel or look different during execution. Businesses that want to gather the best data from prototypes should consult with professional manufacturers of CNC machine parts in Toronto. Here are four of their significant contributions to your process.
Producing a prototype is one of the most exciting yet challenging stages of pre-production.
Precision-Made Parts and Fittings
Renowned manufacturers of CNC machine parts in Toronto focus on precision, which guarantees zero deviation from your original designs. In doing so, you can test all your theories correctly and get every small detail regarding the alloys, resin, or other materials the manufacturer used. They can even share with you some difficulties they've faced.
Mass-Production Feasibility
With the lengthy process that manufacturing CNC machine parts in Toronto can be, mass production is a huge undertaking for any prototyping process. If your concept is feasible and works in the real world, it might face some logistical obstacles. By working with top-notch, precision-oriented CNC machinists, you can gather enough data to know if manufacturing won't be an expensive option.
Design and Engineering Troubleshooting
Sometimes it's too early to throw a concept into the bin just yet. To salvage an idea you will need fresh minds and perspectives. Experienced and highly-educated machinists, such as those from RWD Tool & Machine, can provide you this much-needed insight that might save your concept and turn it into a realistic and useful idea.
Accurate Performance Measurements
Lastly, a finely-manufactured prototype that executes your concepts and demonstrates ideas helps you gather accurate data and information critical to improving or remaking your product concept.
You Won't Need To Look Far To Find Dependable CNC Machinists
RWD Tool & Machine is Toronto's best machinists with the capability to provide you top-notch CNC machining services. Contact us today to learn more about how our services can assist your business!