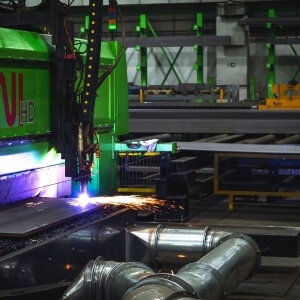 Have you been looking for a machining shop in Toronto to help with the completion of your project? It's possible that you have worked with machining shops for your previous projects. However, quite often, if the shop is too far, the delivery costs and turnover time can be affected. That's why we recommend getting together with a local machining shop for all your project needs.
Why work with a local machining shop in Toronto
​Advanced services for local clients
Clients would be able to enjoy complete access to a local machinist's advanced services. These may include reverse engineering, prototype research, and advanced engineering design cooperation.
Easily accessible
Local machinists can quickly turn over your prototype as soon as it's done. The reduced distance between you and the machinist significantly lowers delivery and handling costs. Additionally, you can promptly address minor design issues that the prototype might have because the machine shop would be more easily accessible.
Trusted partnership
Local machinists are likely to offer lower or more affordable prices than machinists in other cities as they would want to build partnerships. Machinists that provide value-added services and experiences create lifelong partnerships. Also, due to an established partnership, businesses working with these dedicated machinists will always get the best results with all their projects.
Easier maintenance
Most local machinists offer regular maintenance services for your equipment and products. These include refurbishing and sharpening machining parts for maximum efficiency.
Cost-Effective
The reduced distance, faster turnover time, and value-added services would make local machinists far more cost-effective than working with distant machinists. Therefore, investing in local machine shops will ensure that you get the best and the most consistent results at all times.
Find excellent local machining services in Toronto
You can always count on us at RWD Tool & Machine to provide you with solutions for all your project needs. Contact us today to learn more about our products and services!