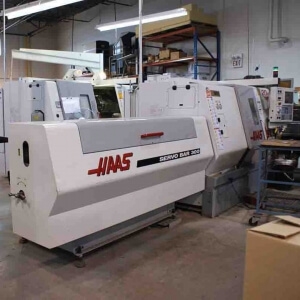 CNC precision machining is an ultra-modern method used to manufacture parts and components of all complexities. It is one of the quickest and most accurate processes to create the desired end product. CNC stands for computer numerical control, which means, the process uses a set of computer codes to precisely guide the machine and carve out the required component out of the raw material. However, just like any other metal fabrication process, CNC precision machining has its own set of challenges too. Check them out below.
Common Challenges Faced During CNC Precision Machining
Difficulty with complex geometric designs:

Machinists often face trouble using CNC machining to produce parts with complex geometrics. During such scenarios, the machine operator tends to disregard some elements of the part design. This often leads to distortion and stress, affecting overall productivity.
Heat generation:

CNC precision machining is ideally applied on strong metals and alloys as the process produces a lot of heat. On the other hand, a brittle workpiece might be unable to withstand overheating and end up damaged.
Selecting the right equipment:

One can achieve accurate results only if the right equipment is used for the machining process. The machine operators have to be impeccable with their tool choices as improper equipment could negatively impact the entire procedure.
Poor programming:

CNC machining is a fully automatic program, and incorrect programming can directly affect the accuracy of the end product. Unfortunately, poor programming is one of the most common amateur mistakes. Make sure your machinist is a qualified personnel with adequate experience.
Inadequate power supply:

A successful CNC machining process is a combination of many variables and adequate power supply is one of the most fundamental ones. Machine shops often face troubles in the form of inadequate power supply. Ensure the facility has enough grid capacity and seamless power and voltage supply.
RWD Tool & Machine Ltd. is your one-stop destination for seamless CNC machining. We are experts in offering impeccable service. Contact us today!