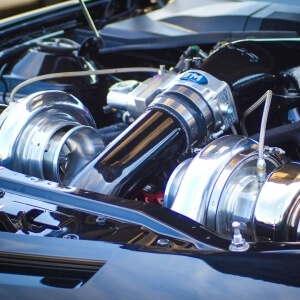 A lot of industries and numerous professionals depend on machine shops in Toronto to produce unique parts and fittings. If you're working on a project that needs intricate attention to detail, working with a reliable machine shop would prove very useful for your project. Here's a list of industries that depend on machine shops.
Industries that outsource work to machine shops
Automotive
Vehicles use hybrid steel, stainless steel, and aluminum raw materials. A machine shop can handle all the drilling, milling, grinding, and other machining procedures with all these types of metals. For this reason, automotive manufacturers can confidently outsource the manufacturing of certain products to machining shops.
Appliances
Parts of different appliances such as washing machines, ovens, air-conditioning units, and others are often manufactured with help from machining shops with highly capable state-of-the-art machinery. They help deliver parts and components that need extreme precision and consistency.
Construction
Special staircases for the elderly have extra requirements. Additionally, hospital staircases require additional features to ensure accessibility for all patients. Machining services can help manufacture these structures with full accuracy that's necessary for proper attachment and strength retention.
Marine
The automotive industry and the marine industry have similar both have extremely specific manufacturing needs that can be fulfilled by machining shops. They often seek help for parts, fittings, screws, and other attachments that demand precision and high-quality outputs that offer safety and stability.
Power Generation and Electric Lines
Generators, motors, air compressors, and electric lines often need help from machinists, who can help manufacture precise parts. They can also help with bulk orders as most reliable machinists are experienced to handle large volumes of raw materials.
Find A Dependable Machine Shop In Toronto
When you work with dependable machinists equipped with top-tier equipment, such as us at RWD Tool & Machine, you will always get the best and consistent results across all your projects. Contact us today to learn more about our products and services.