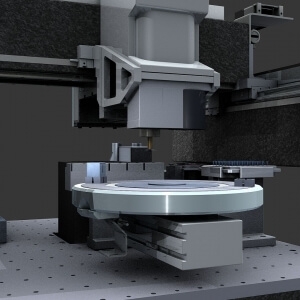 In today's digital era, ordering machine parts from a modern machine shop is now quite easy and convenient. However, in cases where a special part is required with unique design considerations, regular machining services are unable to cater to this demand. That being said, with the help of custom machining services it is now possible to procure these special parts in a short span of time. But what exactly is custom machining? Here's a brief look at the process to gain a deeper understanding of how these customized parts are made.
What exactly is custom machining and why is it useful?
In essence, it is a process through which special parts can be crafted with extreme precision, with or without the use of CNC machines. The process is suitable to manufacture both small, intricate pieces or huge parts that have several unique features. Because these components are customized for a particular project, they offer fabricators the flexibility to be innovative with their execution. Hence, it offers all the benefits and great capabilities of CNC machining along with the leeway to execute the design in a unique manner, thereby making quality parts that can be manufactured with minimal setup times.
Custom machining is mostly required when clients require are new product or part whose individual components can't be procured from conventional suppliers or may not be available at a reasonable price. These parts can be pretty simple or complicated, or perhaps customization might be required for the part's accessories, such as a mounting or adaptor.
Coming to the process, custom machining can be performed with several methods such as a manual lathe, advanced CNC machining, and even precision machining and fabrication. The specific machines needed depends on the desired size and shape of the custom parts, as well as the material required to make them.
If you have yet to find a quality machine shop in Toronto, you can always count on us at RWD Tool & Machine for all your needs. Considered one of the best machine shops in the area, our state-of-the-art-equipment is geared to handle even the most complex design specifications, thus custom machining is one of our core strengths. Contact us today to learn more about everything that we can do for you.