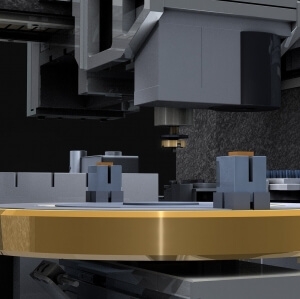 If your business needs customized parts, the easiest, fastest, and most reliable option is to seek services from providers of custom machining in Toronto. Through the amazing capabilities of custom machining in Toronto, plus the flexibility of advanced CNC machinery, it is now possible to attain custom machined parts in just a matter of days.
In today's blog, we will be talking all about the processes and benefits of custom machining in Toronto:
What is Custom Machining?
In a nutshell, custom machining refers to machining that comes in different forms but with the goal of producing parts that do not exist anywhere else, catering specifically to custom specifications provided by the client. These unique parts also do not come in standard size or shape. As such, these parts have to be custom-machined as they cannot be obtained elsewhere.
This is where custom machining in Toronto is specially needed. Moreover, CNC machining is also applicable in situations where standard parts demand a special set of requirements like extra features or customized attachments. Generally, custom machining is chosen when a client is prototyping a new design, looking for an outdated part that is no longer manufactured, or requires specially-designed parts for a specific construction or project.
If you need high quality parts that have to be made quickly, even during emergencies when lead times are very short, CNC machining is the perfect option. Also, if your project requires parts in small quantities only, custom machine shops will still be happy to accommodate you. As mentioned, sometimes parts have to be custom-made not because they are of a unique design, but because they are no longer manufactured or because manufacturers will not provide them in small quantities.
If quality parts play a big role in your business, get in touch with RWD Tool and Machine to help you achieve success through our reliable custom machining services in Toronto.