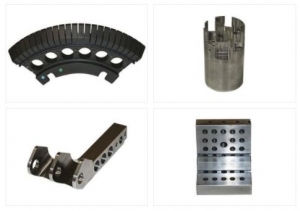 When looking for a custom cnc machine parts Toronto manufacturer, pay special attention to the type, quality and nature of services on offer by the machining firm. It should allow you the freedom to selectively source the best machining services which match your needs. Always make it a priority to have a high precision machining service provider with in-depth expertise, experience and technical capability. This grants you access to superior quality machine parts whose design and specifications meet international assembly, design and manufacturing standards.
Experience and availability of the right technologies
Experienced machining specialists take pride in posing in-depth experience that is proven, and tested over time. This guarantees the best services when you need them most. With your project being unique, a combination of advanced previous experiences goes a long way in ensuring that you get the desired end product matching your needs. For the best results with ease, experienced machinists should be custodians of advanced machining solutions, and should take pride in embedding their experience in the detail of the products they craft.
Quality and level of professionalism
Among the most critical requirements for various custom cnc machine parts in Toronto are the standards which should meet requirements. There are manufacturer specifications that they need to comply with, especially when fabricating secondary products for use as spare parts or replacement for lost and broken parts. These relate to the degree of precision, the dimensions, the angles of inclination and other design specifications.
Nature, quality and types of materials used
The choice of the right material for custom machining is very important for your pre-fabrication requirements. The materials selected for a given project should match the requirements specified in the manufacturer's manual. Once machined, the fabricated outfits should then be put through rigorous testing to ascertain their accuracy, degree of precision, quality and ability to match the initially crafted parts.
To help you choose the best materials, get professional help in fabricating them and an assured 100% side support, get in touch with RWD Tool. We are a specialist custom cnc machine parts Toronto company offering the best value in all we do.