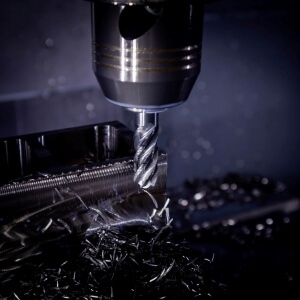 Precision machining is one aspect of manufacturing that continues to grow and evolve. It refers to the process of removing excess material from a workpiece while working with super tight tolerances to make a final product. In other words, precision machining involves shaping huge pieces of materials into more precise components so that they satisfy exact dimensional requirements.
Precision machining involves various other metalworking processes such as milling, cutting, and turning.
These processes are often done with the use of CNC machines as they boast higher levels of precision. With that said, skillful machinists are still required to oversee the process as they must ensure strict adherence to the blueprints created either by CAD or CAM software programs. These machining technologies create 3D diagrams or outlines needed to accurately produce the final product.
In addition, precision machining also has the ability to work with various materials such as glass, plastics, steel, bronze, and other metals. Depending on the specific materials required and the project size, different tools and techniques are also used. This is why machinists must be highly-skilled and knowledgeable about various CNC machines and techniques. The project may require them to utilize any combination of tools and methods to get the job done. Indeed, the demand for high quality precision machining in Toronto continues to rise, especially as the following industries grow:
Ultimately, it is not enough to have the ability to run or operate a CNC machine. Machinists must also be competent in many other aspects such as technical drawings, product specifications, computer-aided machining, CAD and CAM software, and material properties and metal working theory. At RWD Tool and Machine, we train our technicians to have these attributes as we take customer satisfaction seriously. Every project is treated with the utmost care as we continue on our lifelong journey of being the top machinists in the country.