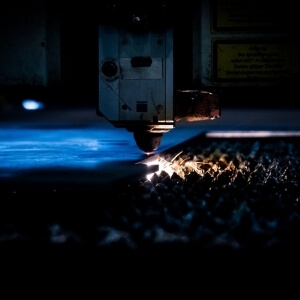 CNC machining is now a fundamental part of the manufacturing field as it drastically reduces turnaround time and manual efforts. Due to their importance, all parts of the CNC machine operate every day and are consistently subjected to intense workloads. Therefore, some parts of the machine that are prone to repairs require frequent maintenance to ensure that they're functioning optimally. However, it isn't possible to run maintenance diagnostics for all parts on a daily basis, as it costs valuable time and resources while affecting machine availability.
To help, here are a few pointers on maintaining CNC machine parts and their frequency.
Daily Checks
Daily checks should be done after the end of a shift and they can be surface-level inspections that only require a small amount of cleaning, adjustment, and observation. These checks typically include the following:
Thorough surface wipedowns that can reveal component functionality issues

Lubrication level checks that will allow employees to refill the lube canisters regularly

Cooling system inspections to ensure that employees can use the equipment without any overheating risk

Chuck and hydraulic pressure check to ensure the machines can perform their functions well and automatically

Proper component greasing to prevent any possible costly grinding damages
Weekly Tests
Examining your machines every week gives you much more time to perform a deeper inspection while following a similar routine to your daily maintenance. It essentially involves performing the same daily inspection, but much more thoroughly.
Bi-Annual
Have a specialist thoroughly inspect your machines twice a year. Manufacturer-recommended technicians are the best choice for bi-annual checks because of their certification and knowledge in handling the tasks. Here are some of their typical procedures:
Draining and replacing the hydraulic oil.

Jaw and chuck cleaning.

Coolant tank sludge removal.

Machine level measurement and adjustments.

Suction filter and line inspections, alignment, and adjustments.
To conclude, if you follow this maintenance schedule, then you will be able to keep your CNC machines in top shape without compromising on productivity.
With decades of experience and knowledge, RWD Tool & Machine is here to supply you with high-quality replacement components for improved precision machining. Our high-end products can provide you with the best possible results for all your projects. Contact us today to learn more about everything that we can do for you.