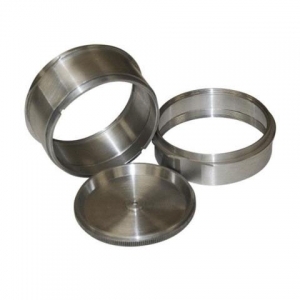 Conventional Machining can be used to differentiate between classic technologies from the newer, more modern pieces of equipment operated with CNC software that are now more commonly preferred by the industry.
RWD Tool & Machine strives to provide the highest industry-standard service for conventional machining in Toronto.
The term "machining" without qualification usually implies the traditional machining processes that requires an operator or technician. The precise meaning of the term machining has evolved over the past century.
Conventional machining in Toronto and the North American industry can include a wide range of tasks such as turning, boring, drilling, milling, broaching, sawing, shaping, planning, reaming, and tapping. These "traditional" or "conventional" machining processes employ tools and machines such as lathes, milling machines, drill presses and more. Drilling operations are done primarily with drill presses but sometimes on lathes or mills.
Miscellaneous operations can also be performed either in the conventional machining sense or with CNC operated machines. Burnishing is one example of a common miscellaneous operation. It produces no swarf and can be performed at a lathe, mill, or drill press.
In narrow context, these methods may compete with each other. Yet at RWD Tool & Machine we believe their relationship is complementary, providing benefits and drawbacks alike. While CNC is increasingly the industry standard for precision, conventional machining remains more economic and far more customizable. Each method has its own advantages which may apply to your business. While conventional manufacturing methods can produce intricate prototypes and custom designs that are time-prohibitive to replicate individually by CNC machining, they cannot work as efficiently and precisely as the advanced software. RWD can provide your enterprise with the necessary conventional machining in Toronto for any project, using materials like:
· Plastic
· Hot-rolled steel (HRS)
· Inconel 625/718
· Titanium GR5
· Tool steel
· 17-4 PH
· Aluminum
· 304 Stainless Steel
· 316 Stainless Steel