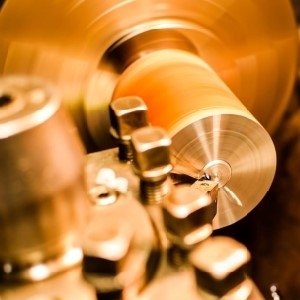 If you're looking for a machine that can complete complex cuts at varied angles, a CNC machine is your best choice. Within minutes, a CNC machine is able to complete your project with precision and accuracy. When programmed with the correct code, CNC machine parts in Toronto are best achieved. A great product is delivered when the machining processes is coded according to the correct design.
At RWD Tool & Machine, we are the industry leaders for precise, accurate, and quality CNC machine parts in Toronto!
The earliest CNC machines date back to the 1940s. The mechanisms were enhanced from the use of analog to digital computers, which eventually led to the advent of CNC machining. Today, the majority of CNC machine parts in Toronto are manufactured using the common processes of laser cutting, welding, and hole-punching. Machines that integrate CNC systems are as follow:
Lathing: Parts are cut in circular motion in lathe machines. The adoption of CNC technology makes the cuts done by lathes more precise and in a high and accurate velocity. They are used to manufacture complicated product designs that is next to impossible to be run manually.
Welding: A welding CNC machine is ideal for reproducing the exact weld on a consistent basis for productions that need a high volume of machine parts. With its ability to maintain the perfect torch level and path, you can guarantee the same product each time.
Laser Cutting: Laser cutting offers precision like no other. Compared to traditional cutting processes, the laser does not wear from usage and can provide the same cut each time. When paired with CNC machining, laser cutting is your best choice for high-quality and complex machine parts.
CNC Mills: These machines are very capable of handling number and letter based prompts. The G-code is the usual programming used for a mill machine, or it can be other unique language. The regular mills work with three-axis system while newer versions can have three more axes.
RWD Tool and Machine Ltd. is your leading provider of CNC machine parts in Toronto. We offer a wide range of machining services that are suited to your needs. These services include, assembly, CNC machining, and custom designs for all types of parts that are for your unique needs. Call or email us today to get started on manufacturing your machine parts!