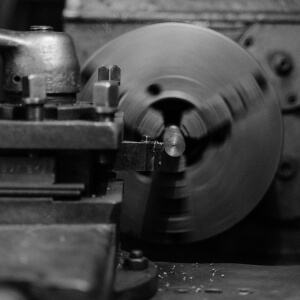 Machining is the process of turning metal into an object. The machining process can be found in different industries today that require the use of standard or custom-made metal products, mechanical components, and other tools and equipment. The ability to machine metal components has increased the efficiency and durability of different things over time. Where metal casting used to be the method of choice for many things like gears, machining has taken over and become the industry standard today. RWD Tool & Machine Ltd has taken a step further, providing customers the option of custom machining in Toronto where the specific requirements of each customer are followed to the dot.
Thanks to services like the ones at RWD, different industrial sectors in Toronto have the option of custom products and components.
Custom machining in Toronto is what makes a wide array of both small and large items we use daily. Each delicate part of an item or product requires the expertise and skills of a machinist. In the same manner, equipment that has a worn component that needs calibration or welding also requires the attention of a machinist. From the creation of surgical medical devices to automotive tools and industrial equipment, precision machining is necessary.
In addition, custom machining often requires the application of CNC machines or devices. They help facilitate exact dimensions to be adhered to all the way through until the product is fully machined. This quality precision machining requires the knowledge and ability to understand certain blueprints made through computer software.
The utilization of these programs will allow the production of even the most complicated diagrams in developing a machine, a tool, or any product component. Some companies still work with manual design layout. However, no matter the kind of technology used, the blueprint must be met to attain product integrity.
For custom machining in Toronto, contact RWD Tool & Machine Ltd to learn more!