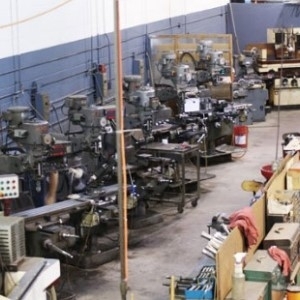 The quality of your machined product is highly dependent on finding a great machining shop in Toronto. Your choice of choosing the right machining shop goes a long way in defining how well your product will turn out.
Whether it be a complex machining project or a simple one, the right machining shop in Toronto will take your project head-on and give you the best possible product!
The bottom line is that you need precise components that meet your needs effectively. Here are some tips on what to watch out for when looking for a machining shop in Toronto to handle your job:
Skills, Experience, and Expertise
Flawless execution of a machining project requires advanced skill, vast experience and a high level of expertise. It's incredibly important to trust a qualified machining shop in Toronto who has proven experience in their field.
Tools and Equipment
Advanced machining requires tools, equipment and facilities as required for the fabrication, machining and polishing of the crafted components. By working with the right machining shop in Toronto, you benefit from their ample access to the right machines for your job.
For instance, the use of advanced CNC hardware is a must-have for most projects today. Therefore, if you need them used for your project, you should only work with machine shops that have access to the right technology as required for your project.
Innovation
Innovation remains a definitive component of the machining matrix. It involves tying the knot between the available tech-expertise, the machining technology and the fabrication needs at hand. As a requirement, the right machining shop in Toronto should effectively use innovative ways in achieving the desired outcome.
At RWD Tool, we believe in executing the best, which is why we invest in the right technologies, hire the best specialists and engage a high-level of innovation in every project. So when you're in need of a quality machining shop in Toronto, look no further than us!