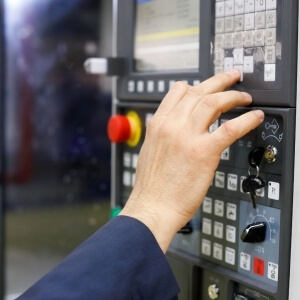 CNC machining (computerized numerical controlled machining) is one of the best technologies that have been developed to help boost and sustain industry. It is used to produce a wide range of commercial and industrial parts in the shortest amount of time possible. It is important for CNC machining in Toronto to continue to progress as it means the continued development of industry here.
Here are just some of the benefits that can be brought by CNC machining to Toronto:
One Person, Several Machines
Machine shops that own CNC machines can afford to redistribute the responsibilities of staff. With only one person needed to operate several machines thanks to the CNC equipment's automated production features, personnel can be assigned to different tasks, thus guaranteeing high-quality output for your entire facility.
Exceptional Accuracy
Many CNC machines are able to achieve a 0.0001 margin of error when they fabricate, lathe, cut, and process workpieces. Without the risk of human error, CNC machines deliver exceptional manufacturing results within the shortest amount of time possible, and are able to work around the clock.
Scalable Mass Production Operations
With CNC machines, one only needs to enter the right design parameters and specifications into the software. Once this is done, the machine can begin processing workpieces into complicated end products faithful to the blueprint. Furthermore, these machines can process vast numbers of workpieces, making it easy to handle mass production.
Uniform Manufacturing Output
CNC machines make sure you have uniform products. Creating precision product manufacturing can be next to impossible when it comes to manual lathing, boring, drilling, and processing. High quality CNC machining will deliver superior logistical and manufacturing advantages for commercial and industrial businesses.
RWD Tool & Machine is one of the best machine shops serving the Greater Toronto Area's needs for metal and material fabrication and processing. We are considered by many to be the foremost experts of CNC machining in Toronto. Contact us today to learn more about what we can do for you!