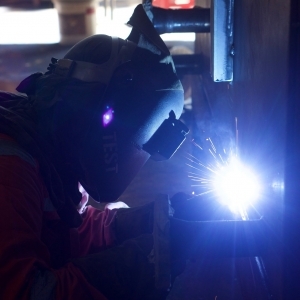 When you need custom machined parts, you'll probably want to engage the services of experienced and professional machining in Toronto. The size and shapes of parts can vary from very little pieces to large assemblies, which is why machine shops are typically equipped with all types of machinery that enable them to work on any job, no matter how complex and intricate. Machining in Toronto means the removal of material from a workpiece. There are various processes involved to remove the excess material. Each of them plays a significant role in how a part is being manufactured and enhances its unique properties.
At RWD, there are three main elements of our machining in Toronto to benefit your parts:
Turning - This is performed with a cutting tool called a lathe, which spins the part as a blade cuts and scrapes the desired shape. It works along two axes to produce cuts with very precise depths and diameter. Lathes come in two types: the traditional, manual type, and the automated, CNC type. When a lathe is used to cut the interior of a part, it is referred to as boring – when it is used on the exterior, it is referred to as facing.
Drilling – Drilling is performed to create cylindrical holes in a solid material through the use of drill bit. These holes produced are typically intended to help in assembly, ensuring precision and stability when using a drill press.
Milling - The milling process also makes use of rotating cutters in removing excess material. A milling machine usually works through a moveable table on which the workpiece is placed. In most cases, it is the table that moves the material to achieve the desired cuts while the cutting tools are stationary. In other cases, both the tools and table as movable.
If you need reliable machining in Toronto, you've come to the right place! Feel free to contact us at RWD Tool & Machine today.