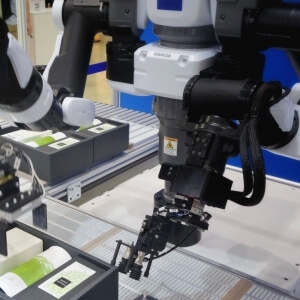 The CNC machining process is a vital part of the manufacturing process, but it can be difficult to find a partner that you can trust. There are a few things that you should keep in mind when you are looking for a CNC machining partner, and this blog post will help guide you through the process.
A guide to choosing the right CNC machining partner
​Experience of the service provider:

You might want to make sure that your potential partner has experience with the type of project that you are working on. If they do not have experience, they may not be able to meet your specific needs.
The reputation of the service provider:

In addition, you want to make sure that your partner has a good reputation. You can check online reviews or ask for referrals from other businesses. This will help you get in touch with an experienced and client-friendly machinist.
Request quote:

Once you have narrowed down your options, you should request quotes from each of the partners that you are considering. This will help you compare pricing and services. Make sure to ask about any additional fees that may apply, such as set-up fees or minimum order requirements.
Defining your requirements:

When choosing a CNC machining partner, it is important to first define your requirements. What are the dimensions of the parts you need to be machined? What is the tolerance or precision required? What quantity do you need? Once you have answers to these questions, you can begin to narrow down your search for a partner.
Budget and timeline:

Finally, you will need to consider your budget and timeline. How quickly do you need the parts delivered? Are you willing to pay a premium for expedited service? Knowing your budget constraints will help you weed out providers who are not a good fit.
Consider these points to find the ideal partner for you. Or simply contact us at RWD Tool & Machine. We provide custom CNC machining services like no other.