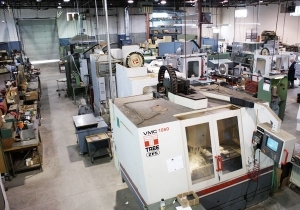 You really don't need to look far if you want the best machine shop in Toronto. Our company has been in the business for years and we are proud to offer only the highest quality products, using only the best machining tools in the industry today.
Here are the leading industry trends we offer at our machine shop in Toronto:
3D Printing
The use of digital computers to produce life-like objects may sound a bit exotic, even a bit fictional. However, in our shop, we offer 3D printing that turns fantasy into a real work of art. Believe it or not, this is one of our more popular services today. Initially, the developers of the technology used it for producing product prototypes at a fast rate. These days, business owners who manufacture products en masse use 3D printing for product design and evaluation. It has become an important cost-saving tool in this regard.
5-Axis Machining
A staple in our machine shop in Toronto is the CNC machine, which can move any of its parts on numerous distinct axes all at the same time. This mechanical capability is what's called 5-Axis Machining, and we are improving the technology every single year. This helps us be more accurate with our processes, makes our machine systems last longer, and gives a smooth finishing touch to every product by the time it reaches the end of the work line.
Displayed Performance Metrics
This one is all about software. In our workplace, we have integrated monitoring systems into every crucial part in the machining process. These are connected remotely to our company servers which, in turn, is linked to mobile devices that can be periodically checked by all of our employees to ensure optimal machine performance. Here in our company, we take the details seriously.
Call or visit us today to find out more!