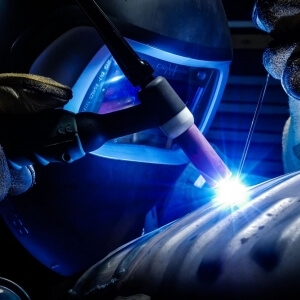 In-house manufacturing teams do well to produce the custom parts and fittings your new design may need. However, prototype tests can still prove inaccurate due to problems stemming from manufacturing deviation or misaligned parts - issues associated with excessive task allocation.
To sidestep this issue, you'll want to work with a reliable machine shop in Toronto, especially if you find yourself subject to the following:
Prototype production
Prototypes require custom-made parts that only a dependable machine shop in Toronto can provide. Because no other manufacturer has the blueprint for your unique product, it needs expert hands that ensure the lowest margin of error when it comes to producing parts and fittings. In doing so, they are sure to provide more accurate results from ensuing prototype performance tests.
Custom-part requirements
If you've finished with prototype testing, then a machine shop in Toronto will help you deal with the mass-manufacturing aspect of your unit batches. Advanced fabrication services, including CNC machining and lathing, allows companies such as RWD Tool and Machine to take advantage of their penchant for logistics and accuracy for all custom-made parts and fittings projects.
Unique industrial demands
Aeronautics, medical equipment, automotive, and construction and development businesses require the help of professional fabricators in creating many of their metal and material-based needs. Outsourcing these to dependable machine shops such as RWD Tool and Machine helps you save time and money, which guarantees you'll always meet your project deadlines.
High volume fabrication
Mass fabrication of custom-only components or simple designs often source help from professional machine shops. A fabricator worth their salt will focus on creating the best manufacturing methods that go beyond the expected demands for accuracy and precision.
A machine shop that has you covered
If you have yet to find a dependable machine shop in the Greater Toronto Area, you can depend on us at RWD Tool and Machine. With decades of experience in the industry and hundreds of successful projects, RWD Tool and Machine always guarantees the best results in all your projects. Contact us today to learn how our fabrication services are ideal for the project you had in mind!