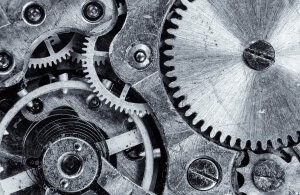 Are you seeking mass production of complex machine parts? If so, you surely have to seek the best machine shop in Toronto. A good shop is usually equipped with all the necessary machines to produce even the most intricate and complex designs you need. These machines are integrated with modern technology to achieve speedy, efficient, and precise production. As most of the machinery does not come cheap, it thus calls for a big investment in order to put up a machine shop.
The multiple machining processes that utilize various types of tools to produce the desired design or shape include cutting, boring, drilling, grinding, milling, turning and many more. Some of the major tools can be used individually or in conjunction with other tools and technology to attain the specified geometry of components. The top two advanced technologies that a machine shop in Toronto must invest in to achieve the best results are CNC and laser technologies. Here are the reasons why.
CNC Technology
Despite high initial costs, CNC lathes do provide amazing benefits. They can be programmed properly to meet even the most difficult and demanding projects. Intricate shapes can be achieved and produced without the need for special tools while operating and labour costs are reduced to a minimum. Safety during machining operations is also enhanced as operators don't have to get in contact with the workpiece. With these great capacities, more and more shops are investing in high-quality CNC machines to achieve the best ROI.
Laser Technology
The use of laser cutting brings a lot of advantages to businesses and their specific needs. It can cut various materials with clean edges without dust forming on them. The high powered laser beams can also melt different material thicknesses in one setting and can effectively burn the workpiece achieving fine contours and surface finish of high quality. The high precision of cuts is attained with ease which is not possible with conventional cutting technologies.
At R.W.D. Tool & Machines, the latest technologies and state-of-the-art equipment are used to deliver you high-quality custom machining and assembly services. We are the top machine shop in Toronto trusted by many customers because of our highly qualified professionals and reliable services at an affordable price.