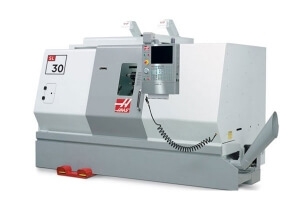 A machining shop in Toronto needs to invest in the latest, most innovative technology available on the market to keep up with the competition and, more importantly, provide customers with high-quality services. Our facility is outfitted with a wide range of equipment to handle diverse machining operations involved in the customization of parts.
The Use of CNC Technology for Parts Customization
While we make use of both conventional and CNC machining methods, we recognize that CNC technology is ideal for the manufacturing of customized parts. Computer-operated machining leaves very little to no room for error, as computers are programmed to follow precise processing instructions. Many of our customers reach out to us because they are in need of parts with specific requirements. Our CNC technology allows us to meet these requirements efficiently and accurately, delivering fully functional and professional-looking parts to our customers.
Our CNC Equipment
Our 15,000 square foot machining shop in Toronto is equipped with band saws, lathes, grinders, welders and the following CNC machinery:
SL20 CNC lathe with 6-inch chuck
SL30 CNC lathe with 8-inch chuck
HAAS VF7 CNC mill center (84" x 32" table)
HAAS VF6 CNC mill center (64" x 32" table)
Four HAAS VF4 CNC mill centers (50" x 20" table)
Four HAAS VF2 CNC mill centers (30" x 15" table)
Our CNC equipment is sourced from Haas Automation, a California-based manufacturer of equipment for machining purposes, and the largest machine tool builder in the western world. We choose to perform our manufacturing operations using Haas machinery because the company has a reputation for engineering high-performance equipment with user-friendly CNC control. They also understand the need for customized equipment for the production of customized products. You can rest assured that we have the facility capabilities and expertise to manufacture your machine tools and parts, regardless of the complexity of their design.
At RWD Tool and Machine, we specialize in the manufacturing and assembly of machine parts. We offer customized solutions for customers with unique needs, and make use of the latest in CNC technology for high-precision processing. Contact us today if you're looking for a machining shop in Toronto!