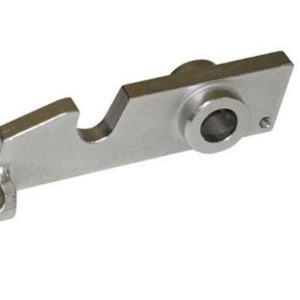 Every machine used in the industrial and manufacturing industry today needs spare parts, tools, and materials in order to continue with their daily operations. This is why it is crucial to find a reliable and high-quality machining shop in Toronto for your custom needs. Choosing a good machine shop can be very beneficial to your business in case your machines or engines break down and you cannot find the parts that may not be readily available.
At RWD Tool and Machine, we are known in Toronto and across the GTA as one of the best custom manufacturers of machine parts for industrial businesses. We have an array of CNC machines that offer accuracy and precision like no other, as well as produce any custom pieces.
Our machining shop in Toronto offers the best products and services to all of our clients!
What You Can Expect from Us
Regardless of whether you need a small number of parts to stock up on or instead just one part to keep your business running, you can rely on the services and products we provide. Our custom manufactured parts will meet and exceed your expectations. If you want precise and accurate metal parts for your shop, factory, or business, trust us at RWD Tool and Machine.
Here are three ways we ensure only the best products are made in our facility:
CNC Machining: We use CNC machines to produce accurate and precise parts at almost twice the speed a regular human operated machine would. The speed of labour with conventional machining is cut by more than 30%.
No More Human Error: Our technical teams who help operate the CNC machines also help scan the manufactured products using advanced computers to check that every part or tool we produce is free from any defects. Additionally, all of our products are free from any human error since everything is completed with numerical code.
Consistency: Since beginning to use CNC machines, we are always consistent with our production process so we do not fail on delivering the best products to our clients. Our consistency on delivering the best product also translates into transparency with our clients. We ensure that our relationship with our clients is strong and free from hidden agendas.
RWD Tool and Machine is a machining shop in Toronto that prides itself on delivering the best quality products and services. Our business has been producing machine parts for over 30 years. We have the knowledge and experience to provide our customers with custom CNC machine parts. Call or email us today to learn more about what we offer!