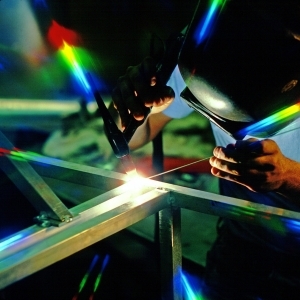 Precision machinists are experts in the use of machining tools in order to produce custom precision metal as well as non-metal parts. When a customer comes to RWD Tool & Machine, the parts they order need to conform to exact, specific standards and need to be checked by precision measuring instruments, highly-trained personnel, and through the various regular checks we perform at our machine shop for the Toronto area. Our instruments and technicians are able to work with a wide variety of useful materials, including:
Plastic
Aluminum
Tool steel
304 Stainless Steel
316 Stainless Steel
Hot-rolled steel (HRS)
Inconel 625/718
Titanium GR5
17-4 PH
What Do Machine Shops in Toronto Do?
The precision machinists who work at our machine shop for the Toronto area need to be skilled, both technically and mentally, to carry out the important orders our clients place with us. For a typical order, our machinists need to:
Interpret drawings, charts, and blueprints, and study the sample parts in order to create a plan for the best approach to the project.
Compute dimensions and lay out work pieces.
Set up and operate, as well as maintain, the CNC tools, and to direct machining operations as necessary, including milling, sawing, and precision grinding.
Fit and assemble machined parts and subassemblies using power tools.
Use precise measuring instruments to verify the accuracy of dimensions of products and verify that their dimensions match the customer's order.
The work of these machinists is very important in the fabrication of components for an extremely wide variety of industrial items. Our machine shop in Toronto has been in the business since 1978, and we take the importance of our products extremely seriously. We have been a leader in the fabrication of 100%- made-to-order parts for tools and machines for diverse groups of clients in a variety of industries. Our machine shop aims for accuracy, efficiency and impressive durability of machined components. Feel free to contact us today if you have any interest in our work, products, or if we can benefit your business!