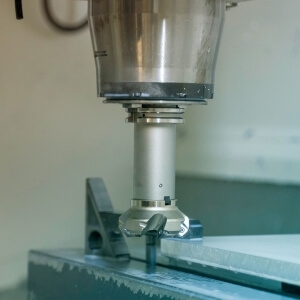 CNC precision machining is a process that uses computer-controlled machines to create end products from a variety of raw materials. CNC precision machining provides a high degree of accuracy and is widely used in automotive, aerospace, medical and mechanical industries. However, the only downside of a CNC machine shop is the time taken to set up the machine and the program for each job.
This can incur a significant loss of time and money. Speeding the process will help you increase productivity and save time and money. A faster turnaround time will also help you achieve better customer satisfaction. Here are a few tips to speed up the CNC machining process.
Follow These Tips To Speed Up the CNC Precision Machining Process
Choose the appropriate machining plan:

There are so many machining plans available and it can be difficult to know which one is right for your project. You need to consider a few factors before choosing a machining plan. First and foremost is to identify the size and complexity of the parts that need to be manufactured. The next step is to identify the tolerance. Lastly, it all comes down to the finish that needs to be achieved during the entire process. Considering these factors will assist you in choosing the appropriate machining plan.
Conduct simultaneous machining operations:

Conducting machining operations simultaneously can help speed up your CNC precision machining process. The overall machining time and efficiency can be improved by running multiple operations at the same time. However, be wary that it requires careful planning, coordination, and execution.
Train your machinists regularly:

CNC precision machining is a complex process that can only be performed by skilled operators. It is important to train your employees and machinists so that they can operate the machines quickly and effectively.
Visit RWD Tool & Machine Ltd. to fulfill all sorts of metal fabrication work in Toronto. Rest assured you will get a quality service.