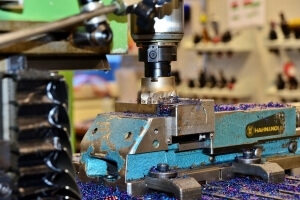 The technological progress seen throughout society continues to evolve, and so too should a reputable shop for CNC machining in Toronto to stay current with industry needs.
This is no less true than for high-tech machine parts – requiring the utmost attention to detail and unfaltering production processes.
You may not have guessed it, but a client in need of precisely-made components can rely on CNC machine shops for the following products:
Custom Batteries
Whether it's for new equipment with a limited number of battery suppliers or for old industrial electronic devices in need of special battery designs that the market has phased out, shops conducting CNC machining in Toronto can utilise these design and manufacturing parameters to their advantage. How? By producing custom batteries with the correct dimensions and power ratings, tailor-made for any old or newly-released heavy-duty equipment.
Chemical Analyzer Components
Scientific instruments require, justifiably, stringently low margins of error to produce statistically accurate results. In this light, this requires that equipment be built with precision and dedication to tight tolerances. An example of delivering components within this framework is from advanced shops with CNC machining in Toronto, like RWD Tool & Machine. Our output consists of machining accurate chemical analyzer components which play an indispensable role for a scientists to accrue precision measurements and readings.
Geophysical and Environmental Science Equipment
Air and ground survey equipment need three things: reliability, accuracy, and long-term workability. Businesses that rely on geophysical and environmental science equipment conduct steady business with CNC machine shops to guarantee, as much as is possible, accurate measurements and results with precisely-manufactured components.
It All Starts With the Right Machine Shop…
CNC machines are the best means of ensuring the lowest possible probability of human error and unit wear and tear. RWD Tool & Machine makes sure to invest in the latest CNC equipment and technologies to deliver reputable and consistent results for our clients. If you have yet to find a dependable CNC machinist in the GTA, we would like to extend our hand in helping you. Learn more about what we can do for you today!