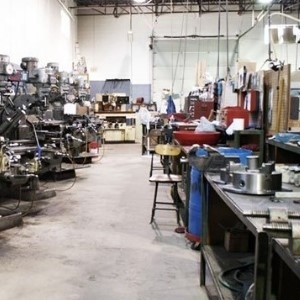 Are you looking for a trusted fabrication and machining company to work on your small or large project? Finding a machining shop in Toronto that suits the needs of your business can be quite tricky. The key is finding professionals who offer reliable experience, technical skill and the right tools for any job. With RWD Tool, your enterprise can rely on the most efficient methods and machinery available in the industry, including CNC machining. We offer well established experience and expert advice.
This ability to offer precision and customization sets us apart from any other machining shop in Toronto.
While you might have your own designs, your business still need to rely on solid skills and understanding of conventional and modern machining to make any adjustment necessary and meet expectations on the design. A reliable machining shop in Toronto with modern capabilities can produce custom made pieces, tools, machinery and more at any scale. Here are some of the ways we can do this:
Milling
The milling process is similar to turning, in that it uses rotating cutters to take excess material off a part. The difference between these two processes is on how the machines work. Milling machines have a moveable table where the work piece is placed. Generally, to make the desired cuts, it's the table that moves the part while the cutting tools are stationary. Milling can include processes like planing, routing, rebating, cutting, die-sinking and more. Milling machines are very flexible tools, particularly in the hands of an expert.
Turning
Turning is carried out with a lathe, which spins the work piece while the cutting tool scrapes off the desired area. Lathes work with two motion axes to make precise cuts and they come in two different types: manual and automatic or CNC (computer numerical control) operated. In creating cylindrical parts, the boring method is used and facing, the process of cutting across the end of the part, can be done on a lathe if it has a fitted cross-slide.
Drilling
Drilling is one of the most important parts of a machining shop in Toronto because of its central role in many assembly projects from retail to construction. These cylindrical holes ensure precision and stability of any final product. Most often, a drill press is used with drill bits that have two spiral channels running up the bit's shaft.
Contact RWD Tool & Spline today to learn more about conventional and modern machining or to request a consultation.